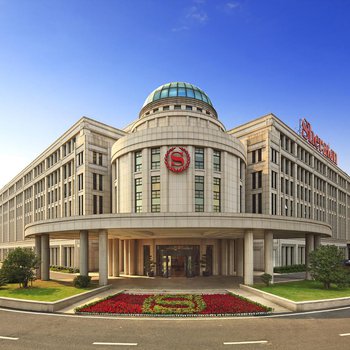 The Sheraton Jiangyin Hotel (Jiangyin Huangjia Xilaideng Jiudian) is a five-star hotel in Jiangyin's central business district, within easy reach of Huangshanhu Park.
The on-site restaurant offers both Chinese and Western dishes. 24-hour room delivery adds another level of convenience.
Those with spare time on their hands can socialize at the lobby bar. Additionally, free wireless internet is provided in the lobby and other public spaces.